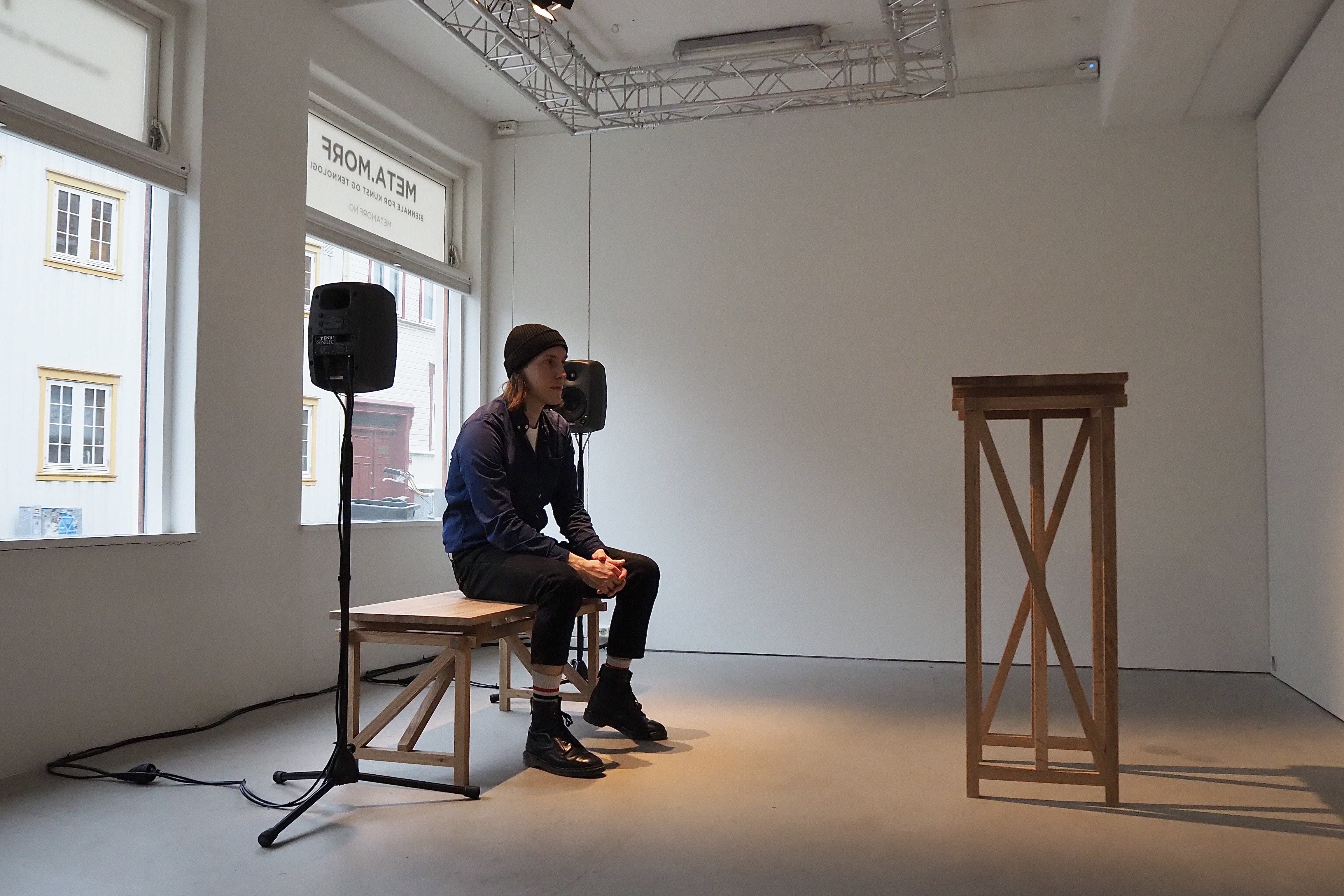 HISS—2019-2021

Field investigation, sonic essay, artist book

HISS was first produced as a commissioned artwork for the group exhibition The Earth / Current Way of Living curated by Tereza Záchová in 2019 at Galerie Emila Filly, Ústí nad Labem, the North Bohemian region in the Czech Republic.

The work consists of a sonic essay and an artist book, and is based on an excursion I made to the North Bohemian region in the same year. The region contains a major coal mining field, and the traces of mining and extractivism have permeated the landscape over the last couple of centuries.

During one week, I engaged with this landscape by walking over 100 km while listening to the surroundings. My aim was to feel - and to meet - the landscape, to absorb its natural and cultural stories while widening my sonic imagination. The areas I investigated are abandoned and off the beaten track, often situated in-between the extraction sites and populated areas.

In this work, I invite the audience to feel and explore these spaces. I encourage the audience to linger and drift through an alternative time, sound, and light.

Since 2019, HISS has been re-exhibited and expanded. HISS artist book available on request.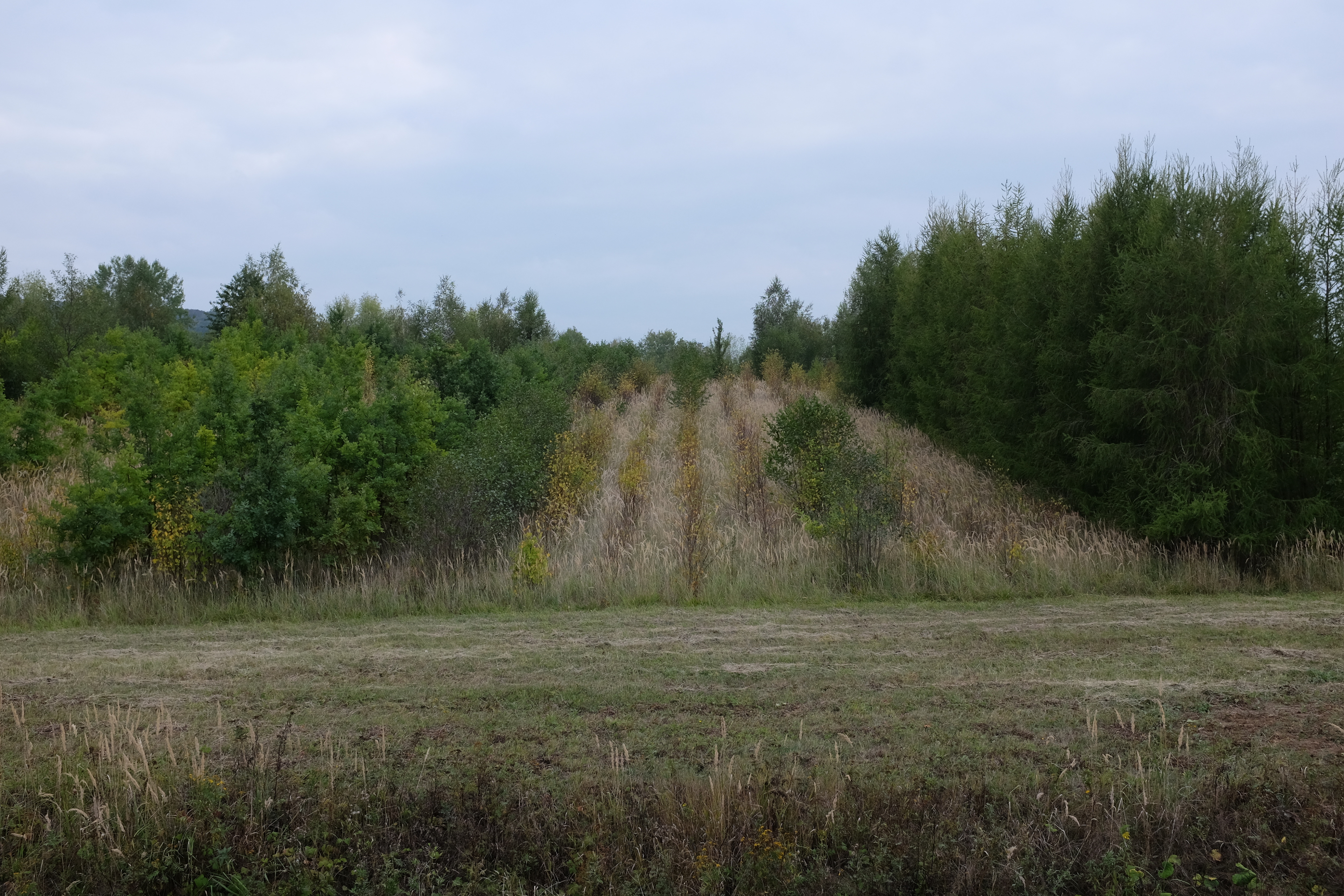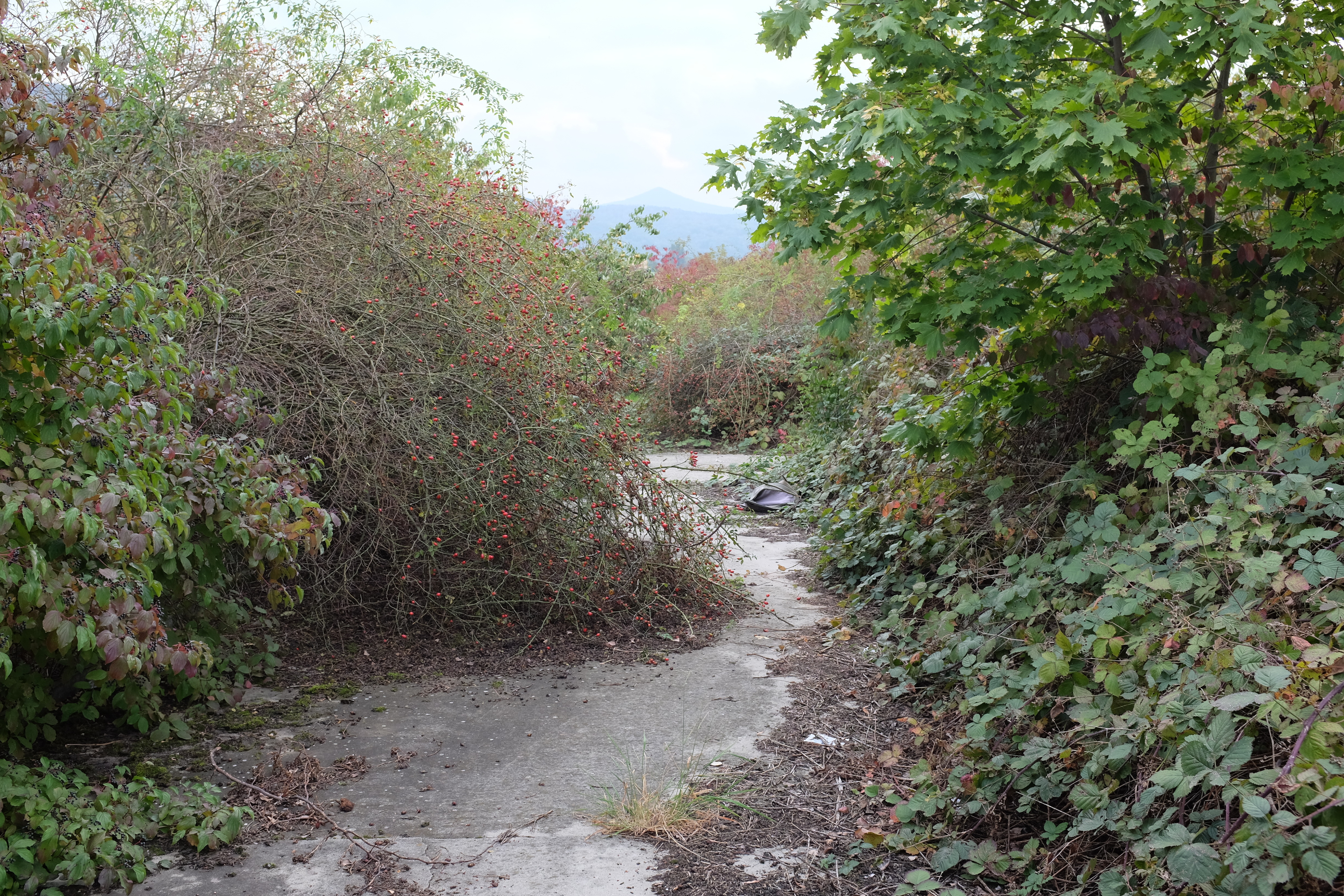 The field trip to the North Bohemian region
—2019

I walked through Bílina, Braňany, Černice, Duchcov, Jedovina, Lom u Mostu, Mariánské Radčice, Milada, Most, Osek, Roudníky, Trmice, Ústí nad Labem, Vršanská vyhlídka, and Vysoká Pec. I collected field recordings, photographed, listened, and wrote, while walking alongside the open mine pits and its surroundings.

Over a hundred settlements and villages were moved or destroyed as a result of the mining from the 17. century to the mid-1990s, as well as the water systems, which were manipulated and moved to make space for the industry.

I visited some of these locations and tried to look for the remains, to sense something where there was often nothing left. I looked at the old mining sites that were in the process of landscape restoration; these pieces of landscapes that are now planted with geometrical grids of trees, or filled up with water.
---

Credits

Artist book (A4, 56 pages, risograph print); graphic design by Kateřina Havelková; printed at Kudla Werkstatt. Sonic essay (27min, stereo) recorded and mixed by mysel; with voices by Katherine Butcher and Alex Murray-Leslie.

The installation was exhibited at Numinous Beginnings (group exhibition), Lydgalleriet, Bergen, Norway (2020); Sound Occupations (group exhibition) at STIFF Film Festival, Rijeka, Croatia (2020); HISS (solo exhibition) at TEKS - Trondheim Electronic Arts Centre, Norway (2020); The Earth/Current Way of Living (group exhibition) at Galerie Emila Filly, Ústí nad Labem, Czech Republic (2019- 2020).

HISS (audio) was re-broadcasted at Radio Hopes and Dreams (2021), RUMMUR radio (2020), Radio Space by Borealis festival for experimental music (2020), and Girlmonster! at Radio Primavera Sound (2019).

HISS (text) was re-published at SOUNDEST issue 6 (2020) and Fusion Journal, Listening in the Anthropocene edition (2021).



Image credits
Espen Gangvik and Olga Bushueava from TEKS - Trondheim Electronic Arts Centre, 2020; Jiří Dvořák from The Earth/Current Way of Living, 2019-2020, Galerie Emila Filly, Ústí nad Labem, Czech Republic. Field photographs are courtesy of the artist.

HISS was supported by Billedkunstnernes Vederlagsfond, Norsk kulturråd, Fond for lyd og bilde, Trondheim Komunne, TEKS and Regionale proskjektmidler for visuell kunst.