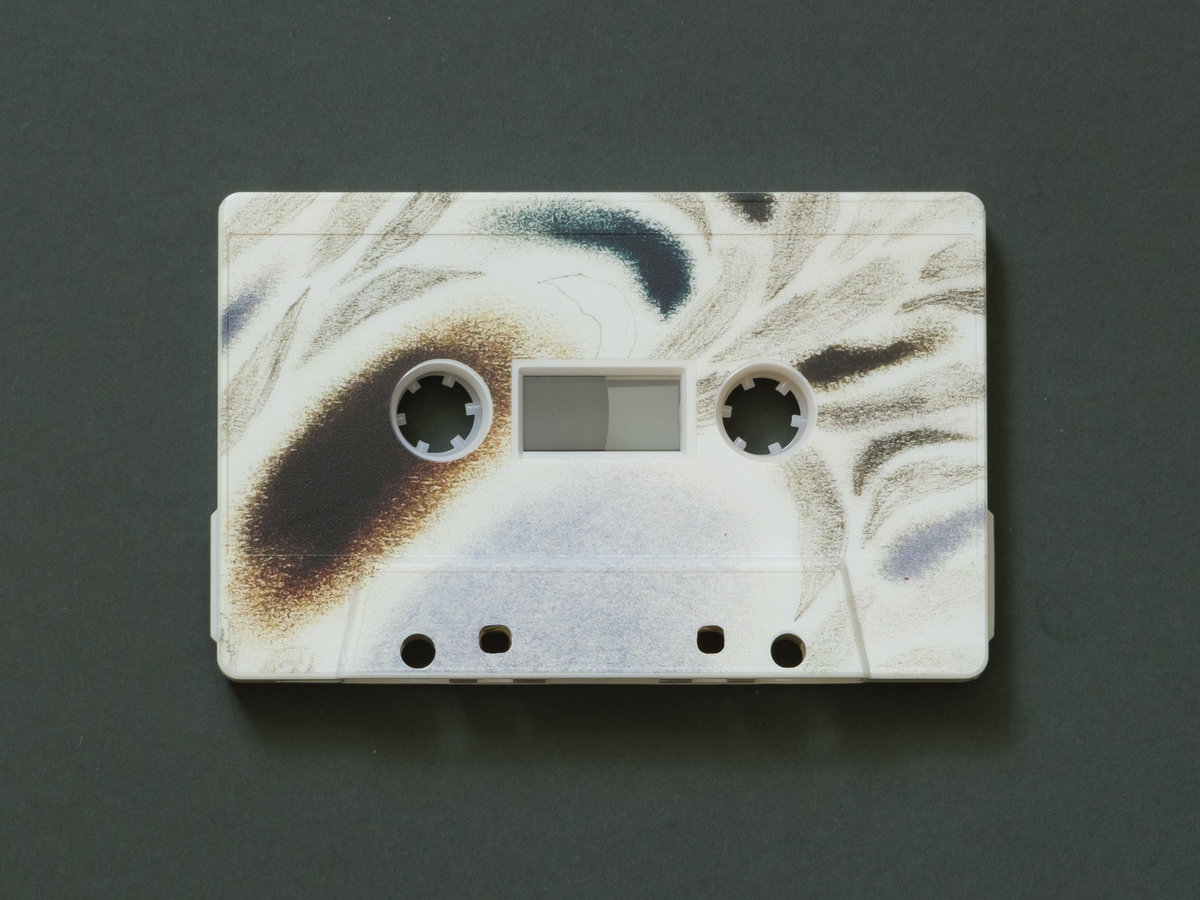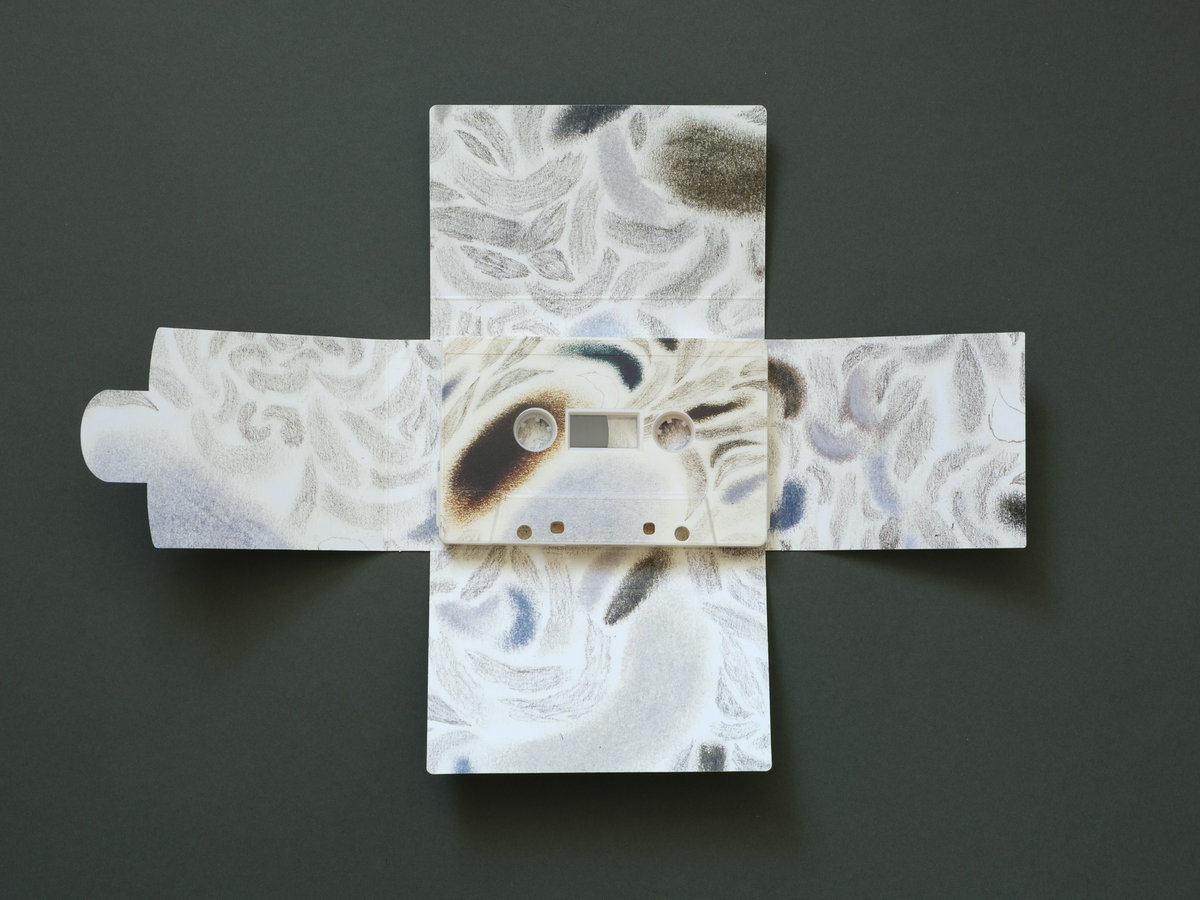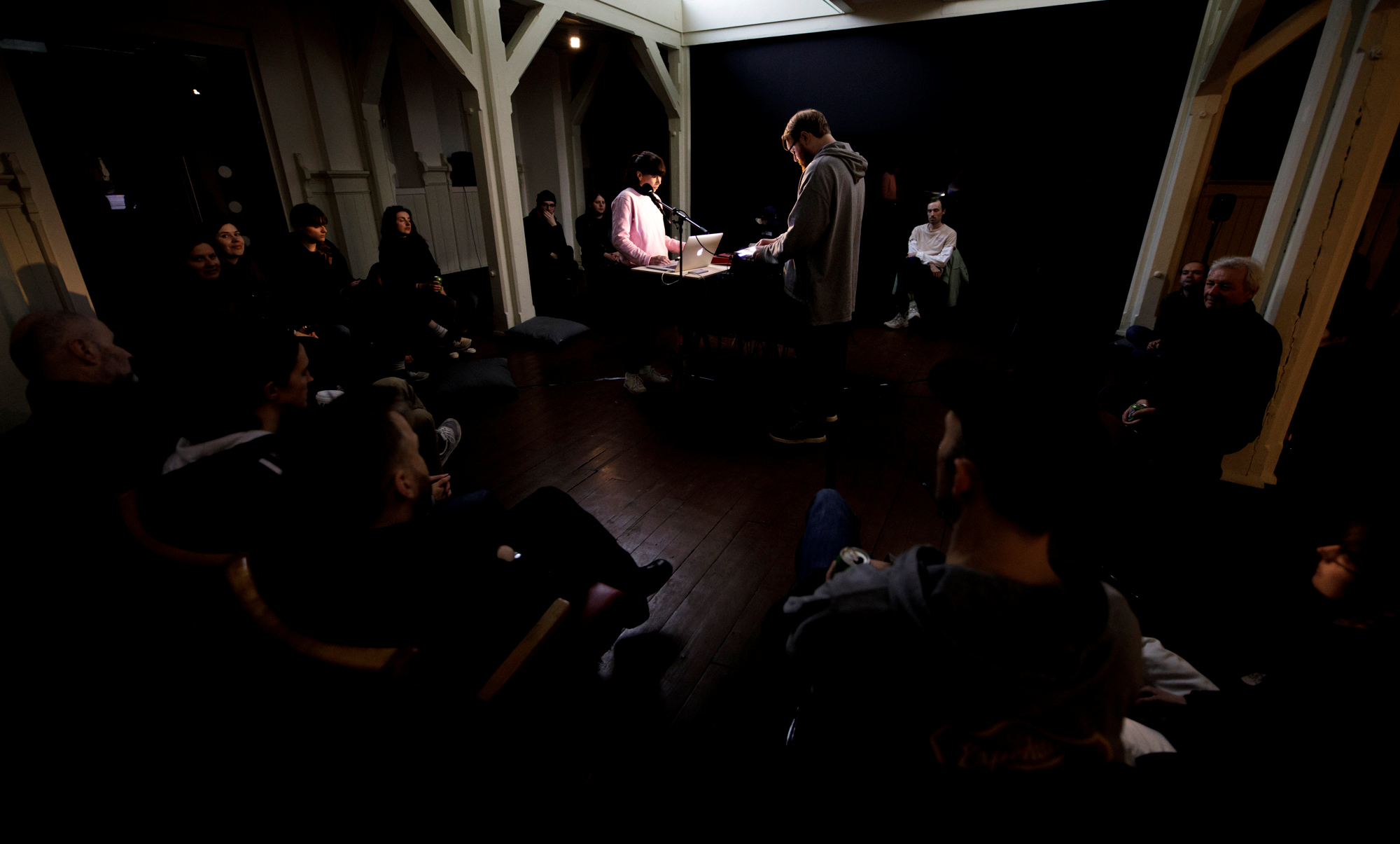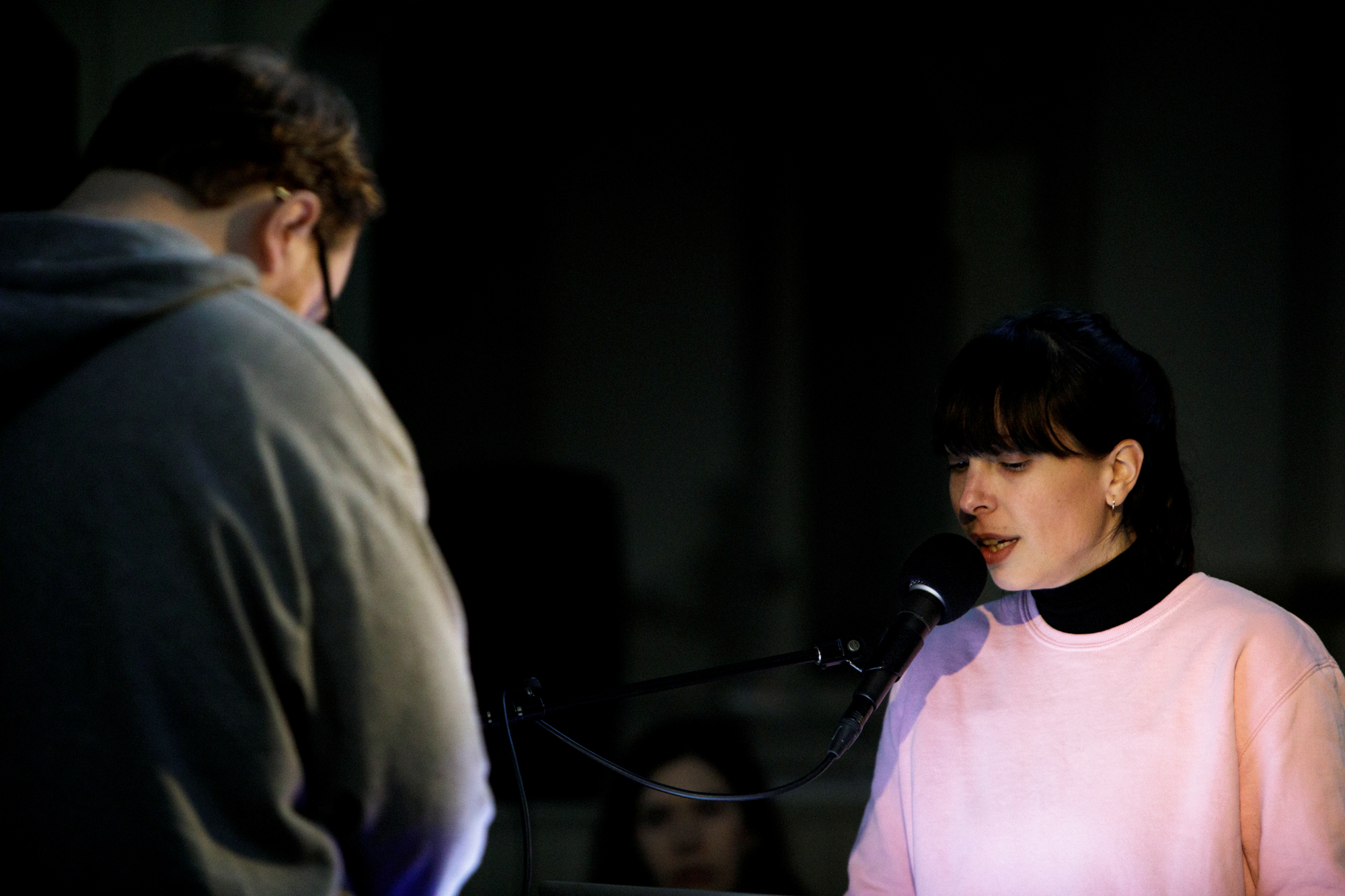 Straw bales—A všechno je náhle pták a chce odletět
2022



Straw bales is a composition weaving together spoken word, pieces of songs and field recordings. It exists in English and Czech languages. I'm unwinding my own sonic memories of a particular bird through writing (common swift/tårnseiler/Apus apus) and drawing connections between the bird's voice, my ancestors, and their life occupation. I'm looking closely at my cultural background and personal history, coming from an industrial region where coal mining has been woven tightly into people's lives.





An early version of Straw bales was published as part of Blue Rinse Papers by Lydgalleriet, 2021.

Straw Bales was performed as a performative reading at Trøndelagsutstillingen in Trøndelag Senter for Samstidskunst, and Radio Hopes and Dreams, Lydgalleriet, both in 2021.

In the spring of 2022, Straw Bales was released on tape by Breton Cassette, and exhibited and performed as part of a group exhibition Infinitesimal Gradations in Atelier Nord, Oslo (04.03-03.04.2022) curated by Jeremy Welsh.

In 2022-23, a revised version of Straw bales—A všechno je náhle pták a chce odletět was shown as a solo exhibition in the Sound gallery of the Regional Gallery of Vysočina in Jihlava, Czech Republic (16.11.2022—19.02.2023) curated by Miloš Vojtěchovský; and as part of the group exhibition Little John at Pragovka, Praha, CZ (14.04-29.06.2023) curated by Tereza Záchová.

Press
Review by Jason Kahn, Dusted magazine
Exhibition review by Mona Gjessing, Kunstavisen


---

Credits
Text, music and field recordings by Magdaléna Manderlová (field recordings were recorded at Kozmické louky, Dolní Benešov, Løkken Verk, and Sulaymaniyah throughout 2019-21).

The composition includes Sarajevo by Jaromír Nohavica (Warner Music Czech Republic, 1996); and Atlantic Canary recording by Patrik Åberg (recorded at Los Lajas, Tenerife, Canary Islands, 2016). In the text, there are quotes from Černá hvězda essay by Jan Balabán; and The Letters of Virginia Woolf by Virginia Woolf.

The Czech translation was made in collaboration with poet Martin Šenkypl. The title A všechno je náhle pták a chce odletět comes from Eugénio de Andrade's poetry collection Svrchovanost.

Both EN and CZ versions were mixed by Kristoffer Lislegaard, the EN version was mastered by Lasse Marhaug.
Straw bales was released by Breton Cassette on tape and digital in 2022.

Straw bales was supported by Billedkunstneres Vederlagsfond, Norsk Kulturråd, and Fond for lyd og bilde.

A všechno je náhle pták a chce odletět—exhibition credits
The poster and carpets were designed by Kateřina Havelková & Tereza Boturová.
The carpets were handmade produced by Studio Lodyha.
All plants were picked and dried by Věra Manderlová.

Photographs by Erik Mowinckel (cassette and installation view), Frank Holtschlag (concert), Amalie Marie Selvik (performative reading), Regional Gallery of Vysočina and archive of the artist (solo exhibition view).