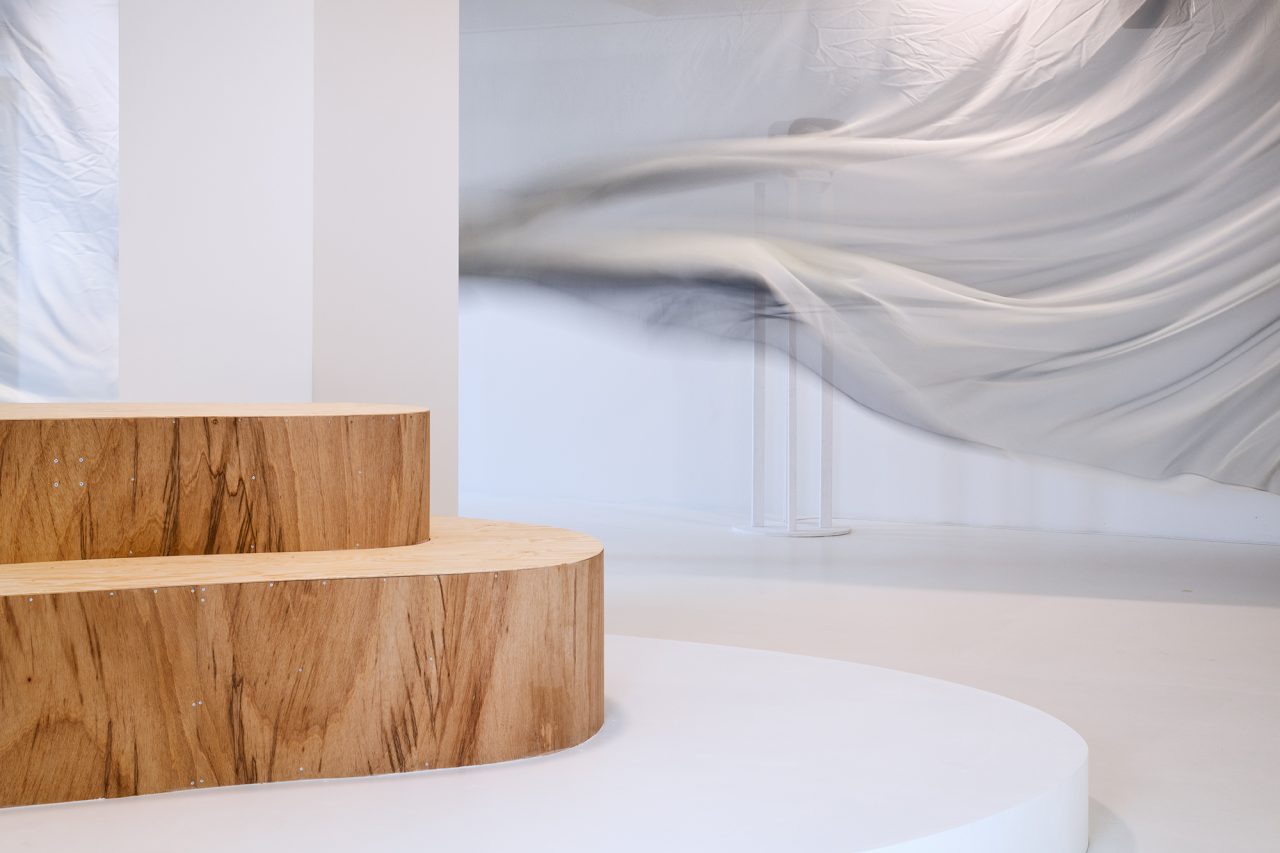 The Field upon which I Walk is the Song
2023

Commissioned artwork for the group exhibition Místa chvění / Sites of Reverberation with Katarzyna Krakowiak‑Bałka, Gerard Lebik, Hannes Hoelzl, Martyna Poznańska, Christian Schröder, at 8smička, Humpolec, CZ, curated by Jakub Frank & Anežka Chalupová.


A series of four stereo compositions were implemented into the exhibition's architecture. The sound emanated from underneath the listener's body at four locations using contact speakers and shakers. Inspired by John Berger's essay The Field, the pieces unfold through musical improvisation (tuba) and gentle instructions (spoken word), guiding listeners to explore and tune in their sonic memory and imagination. The title The Field upon which I Walk is the Song comes from the same essay.


Remember what it was like to be sung to sleep? If you are fortunate, the memory will be more recent than childhood. The repeated lines of words and music are like paths. These paths are circular and the rings they make are linked together like those of a chain. You walk along these paths and are led by them in circles which lead from one to the other, further and further away. The field upon which you walk and upon which the chain is laid is the song.


---

Press
Interview and feature with the curators Jakub Frank & Anežka Chalupová, Art Café ČRo Vltava

Credits
Musical improvisation: Heiða Karine Jóhannesdóttir Mobeck (tuba)
Exhibition architect: Matěj Frank
Images: Eva Bystrianská, 8smička
My participation was supported by OCA Office for Contemporary Art Norway